Top Story
After a wildly successful inaugural year, the TravelPulse Canada Readers' Choice Awards will return for a second show in Toronto on Thursday, May 16, 2019.
Featured Vacation Packages Video
Watch and listen as Andrew gives an update and talks all things Daytona from the front seat of the Indy pace car at the infamous Daytona International Speedway.
More Vacation Packages Videos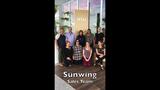 Happy Holidays from the Travel Industry!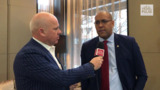 1-2-1: Barbados Top Brass Visit Toronto