Top Story
Car Rental & Rail | Lacey Pfalz
Uber's new Uber Rent service will connect travelers with rental cars delivered to their doors.
Featured Travel Technology Video
After a year of the travel industry being completely decimated globally, things are slowly starting to return with vaccine news and testing.
John Kirk talks with BranchUp CEO Mike Drever, about how the free facebook marekting and lead generation tool can help professional travel advisors.
More Travel Technology Videos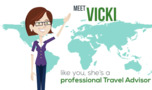 BranchUp Facebook Marketing and Lead Generation Tool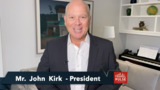 Kirk Talks Travel - CAAP