Top Story
Airlines & Airports | John Kirk
We're aware there's incorrect or misleading information circulating out there from passenger rights advocacy groups and our EIC John Kirk wanted to set the record straight.
Featured Travel Insurance Video
On May 30, 2019 Manulife introduced an innovative travel insurance campaign called Saved by Travel Insurance. This campaign aims to educate Canadians on how important it is to purchase travel insurance, not only to help protect themselves or their loved ones from emergency medical expenses while travelling, but also to help protect their financial investment.
More Travel Insurance Videos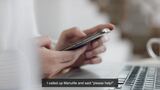 Jane - Saved by Travel Insurance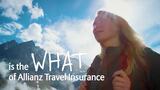 Allianz Global Assistance's EASY Program