Top Story
Destination & Tourism | Jim Byers
This week's JimBits news roundup has news from Porter Airlines, the Tokyo Olympics, Holland America, Allianz Global Assistance Canada, Carnival Cruise, KAYAK and Avalon Waterways.
Featured Travel Insurance Video
On May 30, 2019 Manulife introduced an innovative travel insurance campaign called Saved by Travel Insurance. This campaign aims to educate Canadians on how important it is to purchase travel insurance, not only to help protect themselves or their loved ones from emergency medical expenses while travelling, but also to help protect their financial investment.
More Travel Insurance Videos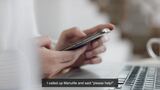 Jane - Saved by Travel Insurance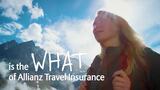 Allianz Global Assistance's EASY Program