Top Story
Travel Agent | Natalie Preddie
The 3rd AIC Showstopper Awards were a dazzling success with three days of rock star treatment for over 150 travel agents and tour operators from across the USA and Canada.
Featured Travel Agent Video
Two guys. One Maserati. Collins Drive. Sunglasses.
More Travel Agent Videos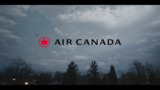 Air Canada: Our Home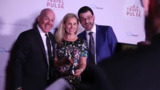 2018 TravelPulse Canada Readers' Choice Awards
Jim Bits: A Globus Treat, New Zealand Wines and Smelly Airplane Seats

Globus

This week's Jim Bits looks at a Globus treat for top agents, events held by New Zealand and Philadelphia tourism folks, new luxury hotels and ...

American Marketing Group June Conferences Set for Boca Raton

Upwards of 1,000 travel agents and industry suppliers,are expected to attend the American Marketing Group, Inc. (AMG) global travel agent conferences ...

ACV to Update Booking Engine to Pacific

Air Canada Vacations will be upgrading its existing ISO Platform, Ocean, to the new booking engine, Pacific. The implementation of the Pacific ...

Virtuoso Looks at Canadian Travel Habits: Family and Adventure Travel on the Rise

Virtuoso

A new study by global luxury network Virtuoso finds Canadians are looking for family and adventure holidays, with countries such as Mexico, Italy and ...

ACV Announces Their Go Canada Agent Incentive Winner

Air Canada Vacations recently held a Go Canada Contest to encourage travel agents to become familiar with Go Canada products.

WestJet Toronto Trade Expo Shows off Suppliers, Honours Agents

Close to 400 travel agents and some 70 key suppliers attended the WestJet Trade Expo in Toronto on Wednesday night, giving agents a chance to learn ...