Top Story
What are travel agents' goals in 2020? TravelPulse Canada talked with a few about what they're striving for this year.
Featured Travel Agent Video
TravelPulse EIC John Kirk our EIC is at it again! This time he is in beautiful Cancun with Karisma Hotels during their 12th annual GIVC awards gala. He caught up with David Black Senior Director of Sales for the hotel group enroute to the Hotel.
More Travel Agent Videos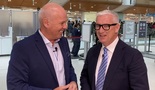 John Kirk with Duncan Bureau - Etihad Airways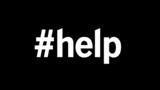 Alycia - Saved by Travel Insurance