Top Story
Air Canada Vacations is giving agents a five per cent bonus commission for Europe packages booked by April 8, 2019.
Featured Travel Agent Video
Watch and listen as Andrew gives an update and talks all things Daytona from the front seat of the Indy pace car at the infamous Daytona International Speedway.
More Travel Agent Videos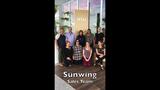 Happy Holidays from the Travel Industry!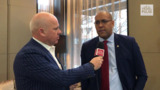 1-2-1: Barbados Top Brass Visit Toronto