Top Story
Sunwing is offering 4X STAR Agent Reward Points that convert to cash for summer bookings at some of its most popular resort chains across the Caribbean, Mexico and Central America.
Featured Tour Operator Video
Watch and listen as Andrew gives an update and talks all things Daytona from the front seat of the Indy pace car at the infamous Daytona International Speedway.
More Tour Operator Videos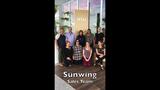 Happy Holidays from the Travel Industry!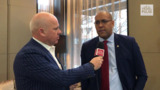 1-2-1: Barbados Top Brass Visit Toronto