Top Story
Intended to recognize the work of tour operators who renew their tours and stays in France, this award is also a privileged channel to highlight the best travel offers to French destinations.
Featured Tour Operator Video
Watch and listen as Andrew gives an update and talks all things Daytona from the front seat of the Indy pace car at the infamous Daytona International Speedway.
More Tour Operator Videos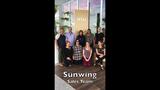 Happy Holidays from the Travel Industry!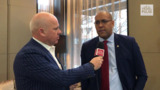 1-2-1: Barbados Top Brass Visit Toronto