Top Story
From November 23 until November 29, 2020, travellers can spend $50 to unlock either $250 bonus cash or 20 per cent off car rentals. Each offer can be used on travel until December 22, 2022.
Featured Tour Operator Video
John Kirk takes Facbook LIVE to new heights! Watch from the rooftop of the Royalton Chic in Cancun as we speak to Deana Murphy and Dave Wright on their first visit to Cancun sinc the lockdown in March 2020.
More Tour Operator Videos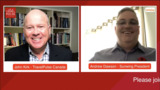 Kirk Talks Travel: Andrew Dawson, Sunwing President and COO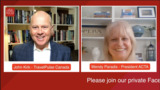 Kirk Talks Travel - ACTA President, Wendy Paradis