Top Story
Airlines & Airports | Jim Byers
Air Canada took the time to thank agents and other critical supporters at an event in downtown Toronto. They also said they're getting new planes and putting a renewed emphasis on on-time performance and reliability in 2019.
Featured People Video
Some of your favourite people in the travel industry are sending their best wishes for the season in our TravelPulse Canada holiday video. We wish you all a safe and happy holiday and a wonderful 2019!
More People Videos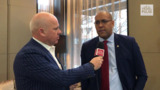 1-2-1: Barbados Top Brass Visit Toronto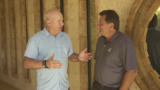 1:2:1 with Kevin Froemming, Playa's CMO