Top Story
TICO President Richard Smart took part in TravelPulse Canada's 1 on 1 Facebook live chat on Thursday, talking about the value of agents, recent changes to Ontario laws and potential further help for agents and the industry.
Featured Impacting Travel Video
We know it's an understatement to say it's challenging time in the industry, but we want you to know we're listening to your concerns.
We're aware there's incorrect or misleading information circulating out there from passenger rights advocacy groups and our EIC John Kirk wanted to set the record straight.
Watch his message to learn the truth about refunds and cancellations during COVID-19 crisis, and whether credit card chargebacks can happen.
More Impacting Travel Videos

John Kirk with Flemming Friisdahl - Travel Agent Next Door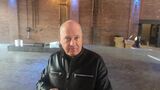 Readers Choice Award Voting Now LIVE!