Top Story
Travellers can book their next luxury, all-inclusive vacation at select participating AMResorts and receive discounted rates and resort coupons when they take advantage of the 5th Room Free Groups promotion.
Featured Hotel & Resort Video
Some of your favourite people in the travel industry are sending their best wishes for the season in our TravelPulse Canada holiday video. We wish you all a safe and happy holiday and a wonderful 2019!
More Hotel & Resort Videos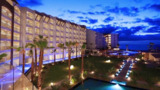 Reflect Krystal Grand Los Cabos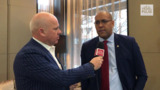 1-2-1: Barbados Top Brass Visit Toronto