Top Story
The biggest names in the Canadian travel industry gathered in Toronto for the second annual TravelPulse Canada Readers' Choice Awards on Thursday night. Five worthy honourees also were inducted into the Canadian Travel Hall of Fame.
Featured Hotel & Resort Video
TravelPulse Canada EIC John Kirk went 1:2:1: with TravelBrands' as they hosted their Agent Appreciation series in Toronto Monday night.
More Hotel & Resort Videos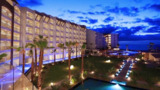 Reflect Krystal Grand Los Cabos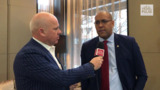 1-2-1: Barbados Top Brass Visit Toronto