Top Story
Melia Hotels International is returning to Costa Rica with the Sol Tamarindo, slated to open Aug. 1. Officials say the addition reaffirms the company's commitment to growth in the Caribbean and Central America.
Featured Hotel & Resort Video
Some of your favourite people in the travel industry are sending their best wishes for the season in our TravelPulse Canada holiday video. We wish you all a safe and happy holiday and a wonderful 2019!
More Hotel & Resort Videos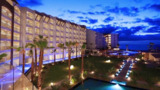 Reflect Krystal Grand Los Cabos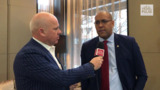 1-2-1: Barbados Top Brass Visit Toronto