Top Story
Air Canada Vacations and AMResorts are sponsoring a Cinco de Mayo webinar/party on Wednesday, May 5.
Featured Hotel & Resort Video
After a year of the travel industry being completely decimated globally, things are slowly starting to return with vaccine news and testing.
John Kirk talks with BranchUp CEO Mike Drever, about how the free facebook marekting and lead generation tool can help professional travel advisors.
More Hotel & Resort Videos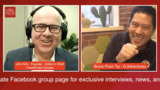 John Kirk Talks Travel - Bruce Poon Tip - G Adventures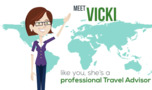 BranchUp Facebook Marketing and Lead Generation Tool