Top Story
Virtuoso and Allianz Global Assistance Canada are pleased to announce a preferred partnership that will enable more Canadian travellers to protect their trips and access valuable emergency medical benefits while travelling.
Featured Host Agency & Consortia Video
Our very own John Kirk caught up with Travel Agent Next Door Founder and President Flemming Friisdahl during the recent Ensemble Conference at the Baha Mar Resort in Nassau. He provides us with a HUUUUUGE scoop in our mobile studio interview. They start off in a brand new Bentley SUV, and transition, quite nicely, into a golf cart, as the discover the incredible Royal Blue Golf Course at Baha Mar. Enjoy!
More Host Agency & Consortia Videos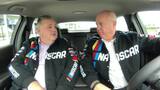 Sunwing's Andrew Dawson goes 1-2-1 mobile in Daytona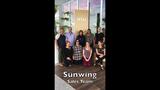 Happy Holidays from the Travel Industry!