Top Story
The Travel Agent Next Door is turning Travel Agent Day into Travel Agent Month to show appreciation for its agent partners.
Featured Host Agency & Consortia Video
John Kirk sat down with Norwegian Cruise Line's Chief Sales Officer Katina Athanasiou earlier this week for the big reveal on Prima Class, the Brand's first class of ships in nearly ten years.
Voyages on Norwegian Prima are now open for bookings and the ship will be a game changer for NCL offering more open spaces, exciting itineraries and a stunning design.
More Host Agency & Consortia Videos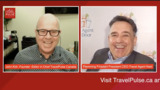 Kirk Talks Travel With TTAND CEO Flemming Friisdahl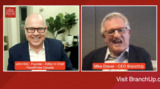 Kirk Talks Travel News - BranchUp with Mike Drever CEO