Top Story
TTAND agent Sandra McLeod of Red Door Travel, LaSalle, Ontario has been named the top overall sales agent for Silversea cruises for all of North America during the month of May.
Featured Host Agency & Consortia Video
TravelPulse Canada Editor-in-Chief John Kirk sat down with Porter CEO Michael Deluce for a live Facebook chat and talked about everything from the airlines' expansion plans to their new, state of the art planes and the role of the travel trade. They also talked about Porter's loyalty program and what the expansion news will mean for consumers.
More Host Agency & Consortia Videos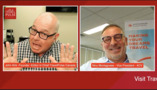 Kirk Talks Travel With Nino Montagnese ACV VP - Pent Up Demand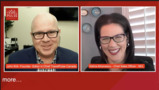 Kirk Talks Travel - Big Reveal on Prima Class - Everything You Need to Know