Top Story
The excitement is building, and we can't wait for the big reveal! Thousands of travel agents from across the country have cast their votes including for the coveted Travel Person of the Year Award to be handed out Thursday night in Toronto.
Featured Host Agency & Consortia Video
Two guys. One Maserati. Collins Drive. Sunglasses.
More Host Agency & Consortia Videos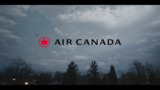 Air Canada: Our Home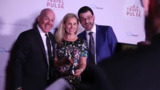 2018 TravelPulse Canada Readers' Choice Awards
Ensemble Celebrates Historic Run

Ensemble Travel Group

Ensemble Travel Group has capped off a strong seven years as it approaches its 50th anniversary.

Soaring to New Heights with Transat Distribution

Transat Distribution wrapped up its three regional conferences this past weekend, with their Western Canada conference in Edmonton.

The Travel Agent Next Door Grows its Support Teams

The Travel Agency Services network claims to offer highest support staff to primary agent ratio.

Registration Open for TL Network Canada Fall Regional Conferences

The Canadian Regional Conferences include training sessions, a supplier partner trade show and networking opportunities.

Ottawa Included in Virtuoso's Top Destinations for Seamless Summer Vacations

Virtuoso

Virtuoso suggests Portugal, a Danube river cruise, and off-season ski destinations, and offers insider tips.

The Travel Agent Next Door Raises Almost $12,000 for Charity

Charity partner, Pencils for Kids, provides classroom supplies, programs, libraries and schools to communities in need.