Top Story
From the time Denise Heffron started her first job in travel 27 years ago, she was hooked.
Featured Features & Advice Video
Some of your favourite people in the travel industry are sending their best wishes for the season in our TravelPulse Canada holiday video. We wish you all a safe and happy holiday and a wonderful 2019!
More Features & Advice Videos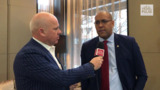 1-2-1: Barbados Top Brass Visit Toronto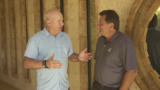 1:2:1 with Kevin Froemming, Playa's CMO