Top Story
We spoke with Glass Tiger's Alan Frew Tuesday about the impact COVID 19 has had his industry and how similar those impacts are to what the travel industry is experiencing.
Featured Entertainment Video
This was a fantastic interview this morning. You'll love the intro. Remarkable parallels between the music business and our beloved Travel industry. The one common string…Bums in Seats.
More Entertainment Videos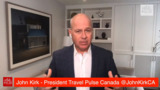 John Kirk - Travel Expert - COVID-19: Refunds and Cancellations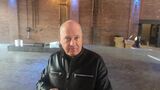 Readers Choice Award Voting Now LIVE!