Top Story
Destination & Tourism | Jim Byers
One of the great things about South Africa is the diversity of its offerings for visitors; cosmopolitan cities, a beautiful wine country and, of course, wild animals
Featured Destination & Tourism Video
Etihad Airways has announced that popular Canadian Airline executive Duncan Bureau has been tapped as their new Senior Vice President Global Sales & Distribution. We caught up with Bureau at Toronto's Pearson International Airport for an exclusive 1-2-1 interview. Watch as Bureau walks us through his new role, the big move, plus more."
More Destination & Tourism Videos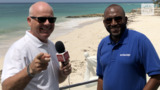 John Kirk with Peter Mayers Barbados Tourism Director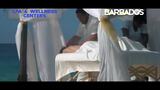 Explore the Island of Barbados!