Top Story
Launched by the Antigua and Barbuda Tourism Authority, the 'Messages in the Sand' imagery aims to bring a slice of Antigua and Barbuda's tranquillity to everyone's home.
Featured Destination & Tourism Video
We know it's an understatement to say it's challenging time in the industry, but we want you to know we're listening to your concerns.
We're aware there's incorrect or misleading information circulating out there from passenger rights advocacy groups and our EIC John Kirk wanted to set the record straight.
Watch his message to learn the truth about refunds and cancellations during COVID-19 crisis, and whether credit card chargebacks can happen.
More Destination & Tourism Videos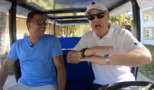 Open For Business. Grand Bavaro Princess Now Live with Sunwing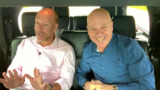 John Kirk with David Black Karsima Hotels