Top Story
Travel agents will earn 5x Loyalty Rewards points when booking any product to Hawaii, including air only with United Airlines between January 21 and February 3, 2019.
Featured Destination & Tourism Video
Some of your favourite people in the travel industry are sending their best wishes for the season in our TravelPulse Canada holiday video. We wish you all a safe and happy holiday and a wonderful 2019!
More Destination & Tourism Videos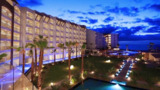 Reflect Krystal Grand Los Cabos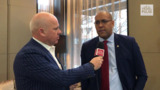 1-2-1: Barbados Top Brass Visit Toronto