Top Story
Cruise |
Holland America Line's collection of immersive culinary-themed FOOD & WINE shore excursions is expanding to add the flavors of Tahiti and Hawaii with the addition of eight new tours on those itineraries.
Featured Cruise Video
Watch and listen as Andrew gives an update and talks all things Daytona from the front seat of the Indy pace car at the infamous Daytona International Speedway.
More Cruise Videos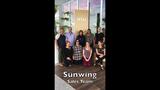 Happy Holidays from the Travel Industry!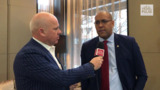 1-2-1: Barbados Top Brass Visit Toronto