Top Story
More than 130 travel agents and suppliers from across Canada left the Port of Miami on Saturday afternoon to take part in the Transat Distribution Canada (TDC) 2019 Cruise Academy. TravelPulse Quebec is on the trip offering exclusive coverage of the event.
Featured Cruise Video
Watch and listen as Andrew gives an update and talks all things Daytona from the front seat of the Indy pace car at the infamous Daytona International Speedway.
More Cruise Videos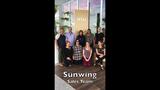 Happy Holidays from the Travel Industry!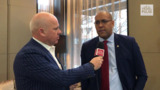 1-2-1: Barbados Top Brass Visit Toronto