Top Story
Rocky Mountaineer, which runs luxury train trips in western Canada, has been forced to suspend operations for April due to COVID-19. They were due to begin their trips April 13. Exodus Travels is suspendings its tours until May 15.
Featured Car Rental & Rail Video
We know it's an understatement to say it's challenging time in the industry, but we want you to know we're listening to your concerns.
We're aware there's incorrect or misleading information circulating out there from passenger rights advocacy groups and our EIC John Kirk wanted to set the record straight.
Watch his message to learn the truth about refunds and cancellations during COVID-19 crisis, and whether credit card chargebacks can happen.
More Car Rental & Rail Videos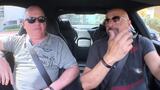 Hard Rock All Inclusive 1-2-1 Mobile (Miami)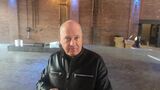 Readers Choice Award Voting Now LIVE!