Top Story
Car Rental & Rail | Lacey Pfalz
Uber's new Uber Rent service will connect travelers with rental cars delivered to their doors.
Featured Car Rental & Rail Video
"Pent-up demand has really begun."
Air Canada Vacations VP Nino Montagnese told TravelPulse Canada in a FB Live yesterday that they are seeing the demand earlier than they were expecting, which is a big reason for the long call-in waits so many agents have complained about.
Montagnese says the demand for Europe is also coming back as are multigenerational, friends and family bubble-travellers.
More Car Rental & Rail Videos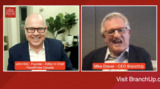 Kirk Talks Travel News - BranchUp with Mike Drever CEO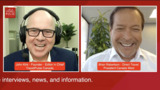 When Will It End? A Frank Conversation with Brian Robertson