Top Story
The National Airlines Council of Canada and Air Canada both are calling on the Trudeau government to come up with a plan to restart the tourism and travel industry. Air Canada also says the "ineffective" quarantine hotel program should be abandoned.
Featured Airlines & Airports Video
In this latest edition of Kirk Talks Travel, John speaks with Flemming Friisdahl, founder of The Travel Agent Next Door about what's happening in the industry, the rebound they are starting to see, TICO and...revealed a very special announcement regarding an expansion.
More Airlines & Airports Videos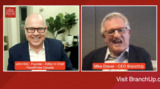 Kirk Talks Travel News - BranchUp with Mike Drever CEO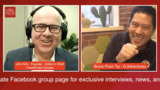 John Kirk Talks Travel - Bruce Poon Tip - G Adventures