Top Story
In a press release to travel agencies, Transat said it will be effective January 28 through April 30, 2021. Montreal flights to six international destinations will continue, however.
Featured Airlines & Airports Video
This was a fantastic interview this morning. You'll love the intro. Remarkable parallels between the music business and our beloved Travel industry. The one common string…Bums in Seats.
More Airlines & Airports Videos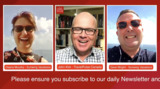 Kirk Talks Travel - from the Rooftop Bar Royalton Chic with Sunwing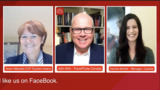 Kirk Talks Travel with Tourism Ireland