Top Story
Airlines & Airports | Mia Taylor
A new study of more than 1.5 million economy-class airline ticket prices from 200 airlines ranks the most budget-friendly airlines around the world.
Featured Airlines & Airports Video
Two guys. One Maserati. Collins Drive. Sunglasses.
More Airlines & Airports Videos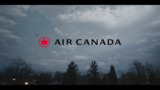 Air Canada: Our Home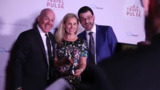 2018 TravelPulse Canada Readers' Choice Awards
EXCLUSIVE: Air Canada, WestJet Deny Secret Fares Claim

Air Canada

Both WestJet and Air Canada today denied a Bloomberg report that "secret fares," with discounts of up to 35 per cent, are available through ...

Southwest Flight Makes Emergency Landing Due to Broken Window

The incident comes just two weeks after a passenger died following an engine explosion.

Porter Passengers From US Can Now Use TSA PreCheck

Porter Airlines

Porter passengers flying into Canada from the U.S. can now speed through airport security with TSA PreCheck

Why Private Jets Are an Option You Need to Consider for Clients

Chartering a private jet isn't just an option for the rich and famous anymore, it's a real opportunity for real people to enjoy a VIP ...

From Argentina to France and Japan to California, 25 New Air Canada Routes

Air Canada

Air Canada is launching 25 new routes in the coming weeks, including direct flights from Toronto to Buenos Aires, Vancouver to Paris and Edmonton to ...

Big Updates to Transat's Winter 2019/2019 Flight Schedule

Air Transat today unveiled its flight program for winter 2018–2019, with 34 Sun destinations in the Caribbean, Mexico, Central and South America ...