Featured Article
USTOA's new search tool allows you to research tours from member operators
More Articles
Gianni Miradoli details Central Holidays' new brands and destinations
Featured Tour Operator Video
This is a MUST watch !! -
Hi Everyone. We have had a chance to edit our live event from today and worked around our audio issues. Great info on Destination Canada and their efforts and resources available to help agents sell CANADA. Even a list of commissionable operators!
More Tour Operator Videos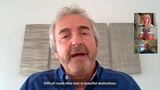 Thank You, From Manulife!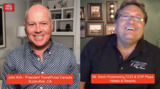 Kirk Talks Travel - Kevin Froemming Playa Hotels & Resorts